Mold Removal Central Illinois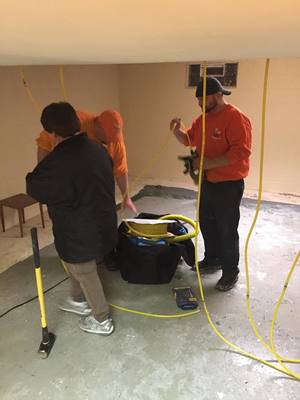 Our mold removal Peoria specialists at 911 Restoration of Central Illinois understands that a mold infestation inside the household is a serious issue that requires fast and thorough service.
Our mold removal Peoria pros have many years of experience remediating mold and fungus infestations. We understand that mold likes to live in hard to reach places in the home, and we know exactly where to look.
When mold spores are released into the air, it can be harmful to your health, and, to us, keeping you healthy is the most important thing, so our IICRC certified mold removal Peoria crew will do whatever it takes to make your home a safe environment.
We know that water damage can occur at any moment, which can then lead to mold growth, which is why our mold removal Peoria unit is available 24/7/365, where we have our service agents are standing by to take you call day or night.
In order to stop you from fretting about taking any financial risk by calling us, our mold removal Peoria operation offers free visual mold inspections. Once it is determined what actions need to be done, we will then implement:
Cleanup of flooded and moldy crawlspaces
Mildew deodorization
Mold testing services
Fungus and mold decontamination
Restoration of pipe bursts
Mold infestation cleanup
Correction of burst washer hose
Leaky water heater repair
Flooded basement water removal
Restoration of faulty fire sprinklers
Overall comprehensive damage repair
Toilet overflow sanitization
It is important to call our mold removal Peoria workers if you notice any water damage in the household, that way we can catch a mold issue right at the beginning stages, so call us today!
Unmitigated Water Damage Can Lead To A Mold Infestation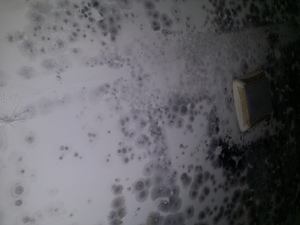 Our mold removal Peoria specialists know that warm, humid temperatures can easily lead to mold, fungus and mildew growing inside the household.
Mold can blossom from many different scenarios, such as a pipe leak, basement flood or ceiling leak, and our mold removal Peoria techs have both the skills and equipment needed to eradicate all of it.
No matter what type of issue is the originator of the mold, our mold removal Peoria members will get the remediation job done right the first time around, leaving no spore left on the premises.
Call our mold removal Peoria agents today and you can rest assured that we will remove all the fungus and mold growth completely!
You Can Rely On Our Guys To Keep You Safe From The Effects Of Fungus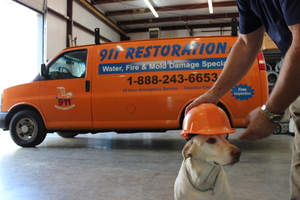 Our mold removal Peoria techs want you to be aware that when mold is left to sit in your home, inhaling the spores can cause allergy-like symptoms that can include coughing, sneezing, itchy eyes, skin rashes, breathing issues and a sore throat.
Fortunately, our mold removal Peoria specialists offer comprehensive services that deal with both the water issues that may be causing the mold and the mold infestation itself.
In order to always be prepared for any circumstance we are encountered with, our mold removal Peoria pros always arrive on the scene equipped with the most advanced water and mold removal equipment.
So, call our mold removal Peoria crew at 911 Restoration of Central Illinois if you see a leak, smell mildew, or notice dark spots on your walls, and we will make sure you get the fresh start you need.