Water Damage and Mold Removal in Canton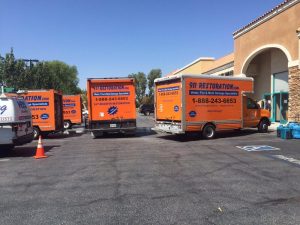 You can get same-day help with water damage restoration and mold removal in Canton by contacting 911 Restoration of Central Illinois. Our Canton flood cleanup techs are IICRC certified to handle mold remediation and mold decontamination for residential and commercial properties. Get a Fresh Start by contacting professionals who can return your property to better-than-new condition. Call us at 309-244-4178 and please allow us to offer you a free visual inspection.
Here at 911 Restoration of Central Illinois we can:
Remove Water after a Flood or Snowstorm

Repair Frozen Pipes and Pipe Burst Emergencies

Handle Roof Leakage and Ceiling Leaks

Check for Signs of Mold with a Mold Inspection
Mold can be a big problem after you experience water damage. Let us handle all of your property restoration needs with flood cleanup so you can get back your peace of mind.
What Happens in Water Damage Restoration in Canton?
Water damage restoration in Canton can erase all signs that you experienced water damage caused by winter storms, freezing rain, or frozen pipes. Our licensed, bonded, and insured flood cleanup techs can take care of water damage restoration and mold removal by following these steps:
Assessing Your Needs with a Water Damage and Mold Inspection

Stopping Additional Water from Entering Your Property

Repairing Damage Caused by Rising Water and Pipe Bursts

Extracting Water with Pumps and Air Movers

Handling Drying with Dehumidifiers and Fans

Taking Care of Mold Remediation and Mold Decontamination
Let Canton mold removal techs focus on your unique needs after you experience water damage. We strive to make sure your property is back to perfect condition after a water damage event like a pipe burst or a flood. Crews can get started today with a mold inspection. Call us at 309-244-4178 and learn how we can help
Do You Need Mold Remediation in Canton After a Flood?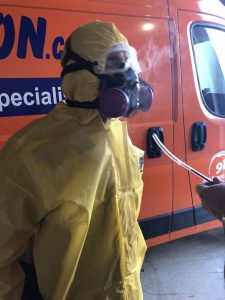 The fact is, mold can grow quickly after you experience water damage caused by snowstorms, frozen pipes, or a pipe burst in Canton. Mold prefers to grow in dark, damp places. You can limit the odds that you'll experience a mold infestation by beginning Canton flood cleanup right away.
A mold inspection in Canton can identify the extent of your mold infestation. If you are dealing with black mold – or another toxic mold – it is important that you do not try to clean it up on your own. Mold removal for toxic molds requires special protective equipment and training.
Our mold remediation techs are licensed, bonded, and insured to take care of mold decontamination in Canton. We can make sure that all signs of your mold infestation are erased, so you can get a Fresh Start. Let us handle mold decontamination for all your possessions, dispose of items infested with mold, and repair your property with water damage restoration and mold remediation in Canton. Call us at 309-244-4178 and allow us to provide you a free visual inspection.
Servicing the cities of Armington, Bloomington, Canton, Carlock, Champaign, Chillicothe, Congerville, Cooksville, Creve Coeur, Danvers, Deer Creek, Delavan, Downs, East Peoria, El Paso, Ellsworth, Farmington, Galesburg, Green Valley, Gridley, Groveland, Havana, Heyworth, Hopedale, Hudson, Le Roy, Lewistown, Lexington, Lincoln, Mackinaw, Manito, Mason City, Mclean, Minier, Morton, Normal, Pekin, Petersburg, San Jose, Shirley, Stanford, Towanda, Tremont, Washington… and surrounding areas.