Disaster Restoration Central Illinois
When you survive a disaster, after the initial shock has passed and you realize that you now have to deal with the cleanup, you need to call the disaster restoration Springfield team at 911 Restoration of Central Illinois to turn that disaster into a fresh start.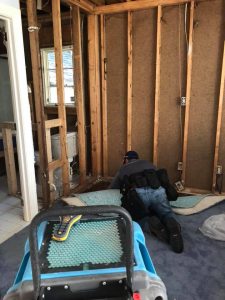 Our disaster restoration Springfield staff understand that a disaster can encompass many different scenarios, such as a major home flooding, a fungus and mold infestations, a sewage overflow, and a fire.
All of these situations require the quick assistance of our disaster restoration Springfield technicians, which is why we always respond within 45 minutes of receiving your call.
In order to minimize the damage, we know that immediate action is required, and in order to provide that, our disaster restoration Springfield agents are always available 24/7/365.
Our disaster restoration Springfield specialists have many years of experience in the home disaster remediation industry, which makes our entire operation experts in providing you with the following services:
Fire damage restoration
Mold remediation
Water removal
Disaster restoration
Reconstruction
Odor control
Sanitation
We are fully equipped with the most advanced equipment needed to begin turning your home back into the environment you know and love, so call our IICRC certified disaster restoration Springfield pros today!
From Fire to Flooding, We Can Cleanup Any Disaster
Our disaster restoration Springfield crews aim to always be on top of the newest home restoration techniques and methods in the industry.
By ensuring this top of the line service, we show how we hold ourselves to the highest standards and want nothing less for our customers, especially after surviving a disaster. that we offer our customers top of the line service.
Our disaster restoration Springfield unit uses these innovative disaster cleanup techniques to turn your home into a beautiful, healthy space for you and your family.
Our licensed, bonded and insured disaster restoration Springfield workers help put know that this level of customer service will give you peace of mind and allow you to rest easy knowing that we are on the job.
We are a well rounded company that has the highest level training in various disaster cleanup scenarios, while putting an emphasis on water damage remediation, since water is the source for a majority of these situations, so call us today!
Our Disaster Restoration Experts Always Put the Customer First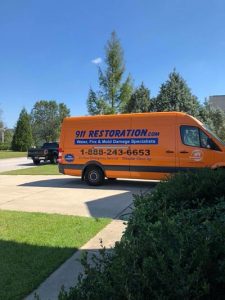 Knowing that you have a trustworthy company on your side is half the battle, but our disaster restoration Springfield members know that the financial aspect of the situation can still be an issue.
In order to best make you feel at ease about the money matters, our disaster restoration Springfield techs always offer affordable prices on all of our services.
We also are more than happy to work with all types of insurance companies, and our disaster restoration Springfield experts have a reputable history of doing so over the many years we have been in business.
We will handle all that is required to file your claim for you, from speaking to your insurance representative to instigating follow up communications. Homeowners can also ask us any questions they have about their claim at any time.
You can trust that we have the skills to handle any disaster thrown our way, and our disaster restoration Springfield professionals at 911 Restoration of Central Illinois and we will get your household up and running again in no time!