Water Damage Galesburg
A water related disaster can be invasive and expensive, but no reason to worry when you have the water damage Galesburg pros with 911 Restoration of Central Illinois there for you 24/7/365 at 309-244-4178.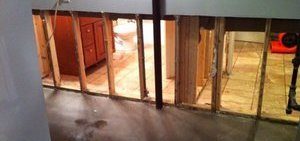 Regardless of what time or season you discover your damage, a licensed, bonded and insured water damage Galesburg technician will be there for you within 45 minutes of your call.
Our water damage Galesburg and mold removal Galesburg pros provide comprehensive repair services for situations such as:
Water heater malfunction
Pipe bursts
Flooded basement/crawlspace
Clogged gutters
Mold and mildew removal
Deodorization
Complete drywall replacement
A water disaster can cause damage to your belongings and become a health hazard, which is why our water damage Galesburg and mold removal Galesburg pros encourage property owners to make the call sooner rather than later.
When you contact our local office, you can expect immediate and affordable solutions when from our experienced and certified water damage Galesburg and mold removal Galesburg pros at 911 Restoration Central Illinois. Call us at 309-244-4178 and allow us to provide you a free visual inspection.
 What To Expect From Our Water Damage Unit
Equipped with the industry's most advanced equipment our water damage Galesburg and mold removal Galesburg pros arrive fully equipped and geared, ready to tackle any situation at hand.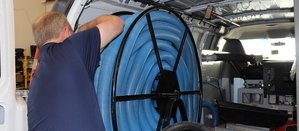 Upon arrival, the first thing our water damage Galesburg and mold removal Galesburg techs do are conduct a free visual inspection to assess the severity of the damages and provide a detailed repair estimate and plan. We do the extra mile for our customers to ensure they have answers to their concerns and have peace of mind.
With the help of state of the art water extraction machines and air movers, the water damage Galesburg pros work hard to remove every inch of stagnant water in all affected areas so that your home can be restored even better than its original condition.
Once the water damage unit has removed and repaired affected areas, the mold removal Galesburg pros move in to administer tests to ensure there is no mold growth or lingering moisture in hard to see areas.
Since wall cavities, under flooring, and in ceilings are areas that are not visible to the naked human eye, the technicians rely on advanced technology to inspect these areas. Infrared cameras detect moisture in those areas and therefore we are able to repair it leaving your property newer than before. call us 309-244-4178
Don't let a small leak turn into a hefty repair bill and cause more annoyances than necessary. Call the water damage Galesburg and mold removal Galesburg pro immediately and we will be there for you with resolutions.
You Don't Need to Chase Your Insurance Rep for Answers to your Water Damage Claim?
We dedicate each of our customers to an experienced project manager so that they can work with you one on one. From scheduling your same day service appointment to ensuring you have answers to settle and ease your concerns, our project managers will go the extra mile for you.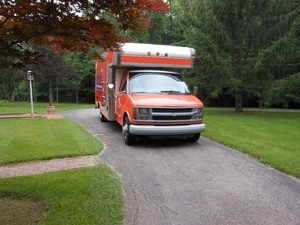 When it comes to your insurance claim and paperwork, we know how overwhelming in can be. The questions can be extensive and your insurance reps can be hard to reach. So our project managers work with you so that you get your claim submitted as soon as possible and correctly the first time.
Our entire staff including our water damage Galesburg and mold removal Galesburg technicians work hard to provide you with a road to a Fresh Start and to make this situation a distant memory. Call 911 Restoration of Central Illinois at the first sign of a water leak. so contact us today at 309-244-4178