Water Damage and Mold Removal Pekin
Our mold removal Pekin staff wants homeowners to know that a home flood can easily turn into a mold infestation, which is why our water damage Pekin team at 911 Restoration of Central Illinois want to be there for you to cleanup the situation.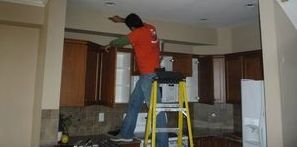 Those living in this area are prone to experiencing mold growth in their home due to the moisture-rich weather. Fortunately, our water damage Pekin crew has vast experience removing all different types of mold infestations.
Our water damage Pekin team feels that it is so important that our mold removal Pekin technicians are available 24/7/365 at 309-244-4178 to take your call, that way we can immediately get started on your project.
Our water damage Pekin agents work IICRC certified technicians and will provide you with comprehensive mold removal techniques, including:
Flooded subfloor cleanup

Mold infestation cleanup

Repair of ruptured washer hose

Sanitization after toilet overflow

Fire sprinkler repair

Water heater leak repair

Moldy crawlspace cleanup

Restoration of pipe bursts

Water extraction in flooded basement

Comprehensive mold and water damage repair
In order to always be protected from the effects of fungus, call our mold removal Pekin specialists as soon as you need our water damage Pekin pros on your side, and we will get there within 45 minutes to begin services. call us 309-244-4178
We Are The Best At Eliminating Water And Mold Damage From Your Home
All of the moisture in the air makes water damage and mold growth prevalent throughout the community, leaving homeowners in need of the trustworthy mold removal Pekin agents.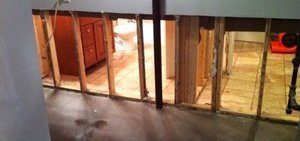 Before our water damage Pekin specialists start any work, our mold removal Pekin pros will conduct a free visual mold inspections, ensuring that both the property owner and our water damage Pekin crews understand the complete scope of work.
We implement our vast knowledge of the industry to quickly troubleshoot each individual situation and decide exactly what needs to be done in order to successfully extract all the water from the premises, as well as remove any mold spores and residue.
With so much experience cleaning up water, it has taught our water damage Pekin unit how damaging water can be when it comes to affecting a home. So, in order to stay ahead of the game, our mold removal Pekin operation is constantly improving upon our restoration techniques. Call us at 309-244-4178 and see how we can help you.
Our water damage Pekin workers won't let your home suffer from flooding and fungus infestation, instead, get help from our mold removal Pekin members, so call our water damage Pekin techs today!
Trust Us To Help You With Your Water Damage Insurance
Our mold removal Pekin workers want business and homeowners to always feel protected once we are on the job, which is why our water damage Pekin members make such an effort to offer such exceptional customer service.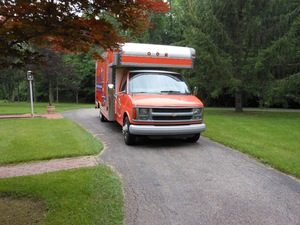 Your emotional wellbeing is very important to our water damage Pekin techs, and our mold removal Pekin experts will do everything to make sure that it stays in tact, including communicating with your insurance company.
Our mold removal Pekin professionals know exactly what information is needed to get you the best water damage coverage your policy allows, so you can rely on our water damage Pekin team to file your claim for you
So, call our water damage Pekin staff at 911 Restoration of Central Illinois and our mold removal Pekin technicians will do whatever it takes to get you a fresh start today! call 911 Restoration of Central Illinois at our number 309-244-4178