Commercial Property Damage Central Illinois
Whether you building is flooded by internal plumbing issues, or from incoming rain water, the commercial property damage Central Illinois pros at 911 Restoration of Central Illinois know how to  get your building free and clear of all moisture in no time.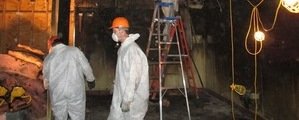 Our commercial property damage Central Illinois crew has many years of experience working with IICRC certified professionals and we know just how important it is to get fast service in these situations.
In order to facilitate this need, we keep our office agents available 24/7/365, where commercial property damage Central Illinois service agents are constantly standing by to take your call.
We are trained in comprehensive water removal and drying techniques, making our commercial property damage Central Illinois team qualified to implement all types of same day services as soon as we arrive on the scene, such as:
Water extraction and drying

Fungi and mold infestation decontamination

Mold spore testing services

Mildew deodorization

Black water cleanup

Toilet overflow sanitization

Deodorization services

Overall comprehensive disaster restoration

Remediation of water damage
So, call our commercial property damage Central Illinois professionals the moment water invades your household and we will get to you within 45 minutes, ready to start the restoration process.
Thaw Out Frozen Pipes The Correct Way To Prevent Water Damage
When the cold season comes in it can cause your plumbing to freeze, which may or may not cause your pipes to burst depending on how low temperatures get, and if you have taken preventative measures.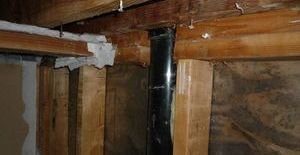 Business owners really want to pay attention to their plumbing and pipes, because if there is any cracking at all, it could easily lead to a break. This can end up costing you a lot of money to repair, especially if the break happens when you are out of town and floodwaters continuously spray into the building while you are away.
Regardless, it is important to know how to thaw them out correctly in order to prevent more damage. Our commercial property damage Central Illinois team has some easy tips on how to do this the right way:
When you turn on your faucets and only a trickle of water comes out, then most likely you have a frozen pipe. Pipes usually freeze when they are against exterior walls of the building and where your main water supply line enters your building through the foundation.
Keep the faucet open so you can immediately know when water begins flowing normally. As you warm up the frozen pipe and the water inside begins to melt, it will begin to flow through the previously frozen area. Also, the warm running water will help melt the ice inside the pipe.
Thaw the pipe by apply heat to the frozen section through the use of an electric heating pad. You can also use a hair dryer, a small space heater, or by soaking towels in boiling water and wrapping them around the pipes. Make sure to not use a blowtorch, a kerosene heater, a propane heater, a charcoal stove or anything that requires the use of an open flame.
Check all the faucets in your building to find out which ones will not let water flow. Most likely if one faucet is blocked by a frozen pipe, then the other ones in your building are affected too.
If you are unable to locate which pipes are frozen or if it is too difficult to thaw them yourself, call the licensed, bonded and insured Central Illinois plumbing pros today.
We Will Keep Residents Safe From The Effects Of A Winter Storm
The extreme winter weather that is so familiar to Central Illinois is something that the business owners in the area are usually prepared for, but even they need help from our commercial property damage Central Illinois specialists from time to time.

Our commercial property damage Central Illinois pros pride themselves on how available they make themselves to our customers, even in the most dire situations.
Quick action in a flooding or leak situation can also help to prevent mold growth from taking a foothold in the building and creating an unhealthy fungi infestation.
We are fully dedicated to saving homes, even during the worst disasters, so call our commercial property damage Central Illinois staff at 911 Restoration of Central Illinois the moment you notice any type of moisture in your property.
Click here to close