Water Damage and Mold Removal in Armington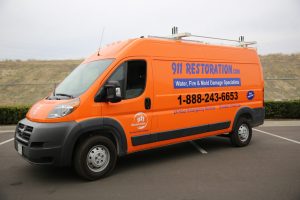 911 Restoration of Central Illinois is here to help you if you experienced a mold infestation or water damage. Our flood cleanup techs are licensed, bonded, and insured to handle commercial and residential property restoration. Water damage restoration and mold remediation crews can reach properties around Armington within 45 minutes of an emergency call, beginning work right away to offer you a Fresh Start.
Contact water damage restoration techs as soon as you notice water damage caused by heavy rains, winter storms, frozen pipes, or a pipe burst in Armington. We can respond quickly if you need mold decontamination after a flood or plumbing emergency. Let flood cleanup techs assess your needs with a water damage and mold inspection in Armington.  Call us at 309-244-4178 and see how we can help you.
Can You Get Same-Day Water Damage Restoration in Armington?
Property owners in Armington have to deal with freezing weather and snow throughout the cold months of the year. The summer can bring humidity and heavy rains. You also have to deal with plumbing emergencies, like a pipe burst.
Any of these issues can leave you facing rising water levels. Water begins causing damage right away, but this damage grows worse if water is allowed to sit in your property for a number of hours. That's why it's important to start flood cleanup in Armington right away. 911 Restoration of Central Illinois can reach your property fast to:
Check Your Needs with a Water Damage and Mold Inspection

Handle Water Extraction with Pumps and Air Movers

Dry and Dehumidify Your Property

Repair Carpet Water Damage and Leaks

Take Care of Mold Removal and Mold Decontamination
Mold remediation in Armington can be vitally important after you experience water damage, especially if you are dealing with a pipe burst. Let water damage restoration and mold removal pros clean up your property from top to bottom, starting right now. so contact us today at 309-244-4178
What Do You Need to Know About Mold Remediation in Armington?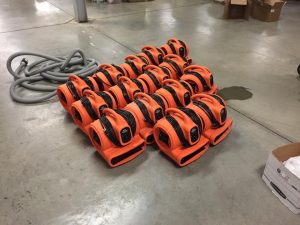 Water damage caused by frozen pipes, ice dams, snowstorms, or a pipe burst can offer mold a place to grow in your house. Signs that you have a mold infestation can include strange odors and spots of discoloration on walls and other surfaces. A mold inspection in Armington can confirm if you are dealing with mold.
The IICRC mold remediation techs at 911 Restoration of Armington have the experience and training to take care of mold decontamination in Armington. Mold removal crews know what it takes to:
Find All Mold with a Mold Inspection and Testing

Remove Mold Odors with Mold Decontamination

Stop Mold from Spreading

Handle Dangerous Toxic Molds
Take care of mold removal in Armington as part of flood cleanup to protect your health. Many forms of mold are dangerous to both your property and your well-being. Let us handle mold remediation and water damage restoration in Armington for you. Call us at 309-244-4178 and please allow us to offer you a free visual inspection.
Servicing the cities of Armington, Bloomington, Canton, Carlock, Champaign, Chillicothe, Congerville, Cooksville, Creve Coeur, Danvers, Deer Creek, Delavan, Downs, East Peoria, El Paso, Ellsworth, Farmington, Galesburg, Green Valley, Gridley, Groveland, Havana, Heyworth, Hopedale, Hudson, Le Roy, Lewistown, Lexington, Lincoln, Mackinaw, Manito, Mason City, Mclean, Minier, Morton, Normal, Pekin, Petersburg, San Jose, Shirley, Stanford, Towanda, Tremont, Washington… and surrounding areas.