Water Damage and Mold Removal in Deer Creek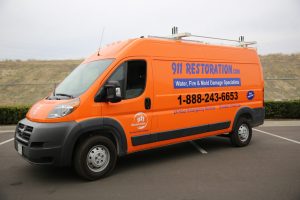 Get help recovering from a snowstorm, flood, or pipe burst in Deer Creek by contacting 911 Restoration of Central Illinois. Flood cleanup crews can take care of all of your water damage restoration and mold removal needs to offer you a Fresh Start. All techs are IICRC certified and ready to offer you same-day services, including:
A Thorough Water Damage and Mold Inspection

Fast Help with Water Extraction and Dehumidification

Repairs for Water Damage and Leaking Pipes
Crews can also handle mold remediation services after a water damage event. Let us focus on mold decontamination in Deer Creek. Taking care of water damage restoration and mold remediation can return your property to better-than-new condition quickly. Please call us at 309-244-4178
How Quickly Can Water Damage Restoration in Deer Creek Begin?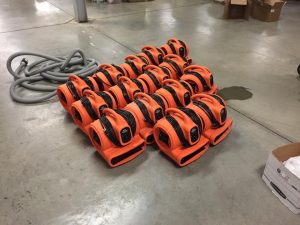 A sewage backup, flooding caused by melting snow, or a pipe burst in Deer Creek can leave you dealing with rising water levels. Water can cause increasing levels of damage for each hour it remains in your property. Fortunately, our flood cleanup crews can reach your property within 45 minutes of an emergency call to:
Begin Pumping Water Out of Your Property

Focus on Removing All Moisture

Repair the Damage Caused by Leaking Pipes, Ice Dams, and More
Flood cleanup techs can also perform a mold inspection in Deer Creek after you experience flooding. Mold grows fast in damp environments, so you might need mold remediation services. Mold removal techs can handle odor removal and mold decontamination to give you back your peace of mind after a water damage emergency. call 911 Restoration of Central Illinois at our number 309-244-4178
Can You Get Local Help with Mold Remediation in Deer Creek?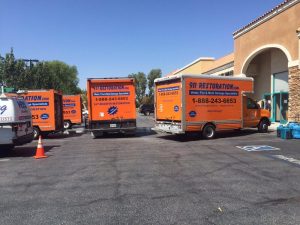 Mold can begin spreading through your property quickly after a pipe burst, winter storm, or sewage backup. Distant property restoration companies can make you wait to get help, allowing mold to spread further, causing more damage and threatening your health.
911 Restoration of Central Illinois is a locally owned and operated company with Deer Creek mold removal techs that can reach your property fast to perform a mold inspection. The results of your mold inspection allow us to personalize mold decontamination in Deer Creek to address your unique needs.
We don't offer one-size fits all mold decontamination and water damage restoration in Deer Creek. Your peace of mind comes first for us throughout flood cleanup in Deer Creek. Let us handle water removal, dehumidification, and mold removal so you can move forward with your life. Call us at 309-244-4178 and learn how we can help

Complete water damage restoration and mold remediation can quickly erase all signs that you ever experienced a water damage emergency or mold infestation. Get the dedicated help you need by contacting us following flooding or a pipe burst.
Servicing the cities of Armington, Bloomington, Canton, Carlock, Champaign, Chillicothe, Congerville, Cooksville, Creve Coeur, Danvers, Deer Creek, Delavan, Downs, East Peoria, El Paso, Ellsworth, Farmington, Galesburg, Green Valley, Gridley, Groveland, Havana, Heyworth, Hopedale, Hudson, Le Roy, Lewistown, Lexington, Lincoln, Mackinaw, Manito, Mason City, Mclean, Minier, Morton, Normal, Pekin, Petersburg, San Jose, Shirley, Stanford, Towanda, Tremont, Washington… and surrounding areas.