Sewage Backup in Central Illinois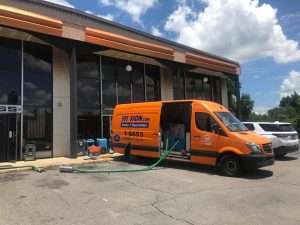 Between old plumbing and accidental clogs, homes and businesses everywhere are susceptible to sewage backups and toilet water flooding. Nevertheless, your odds of dealing with a sewage incident are even greater in areas like Peoria and Bloomington, where heavy rains can flood the sewer system, forcing black water up through your pipes.
If you have sewer water flooding your property, you aren't alone. 911 Restoration of Central Illinois has helped countless property owners recover after a sewage backup. Now, we're ready to help you, too.
The sewage water cleanup technicians at 911 Restoration are all IICRC certified. They have been highly trained in every aspect of sewage restoration, from removal to sanitation to mold inspection and remediation. There is no sewage backup crisis they cannot conquer. Rest assured, no matter how extensive your water damage is, 911 Restoration of Central Illinois will make your property feel new again.
For one thing, our technicians act quickly and are available 24/7/365. No matter when you call 911 Restoration, someone will be there to answer. Sewage water cleanup staff are guaranteed to arrive at your property within 45 minutes of your call. And once they're there, they don't waste a second in protecting your undamaged belongings and repairing anything that has been destroyed.
Even better, they do everything they can to reduce the cost of sewage cleanup. You can even expect a free insurance consultation, as a staff member helps you understand your insurance coverage. Overwhelmed by the thought of insurance paperwork? Worried you'll make an error on your claim and be denied coverage? No problem. 911 Restoration takes care of all the paperwork for you. Call us at 309-244-4178 and learn how we can help
From the moment they take your call to the moment they wave goodbye, our dedicated staff makes every effort to ensure full restoration is easier, faster, and more affordable than you ever imagined. We believe every property disaster is just an opportunity to start fresh. Call us today, and you'll believe it, too.
Emergency Sewage Restoration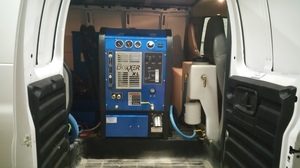 When your toilet overflows or your basement floods with sewage, you have to act fast. The sooner you get a qualified sewage cleanup Peoria team on-site to remediate the situation, the less damage you'll have to deal with.
Moreover, sewage presents real threats to your health. Sewage is known as "black water," and it's the most hazardous type of water damage a property could face. This black water carries a variety of viruses and bacteria such as E. coli and salmonella. Without prompt, expert removal, sewage can bring illness into your home or business.
911 Restoration of Central Illinois ensures that all our technicians are IICRC certified and fully trained to handle sewage cleanup quickly, safely, and completely. They know that a sewer water flood can result in costly damages if they don't act quickly. They know sewage puts you at risk of contracting an illness. They know you are likely feeling overwhelmed and ill at ease in your own property.
And that's why they waste no time in bringing prompt solutions and peace of mind.
If you're unsure of what to do about your sewage water backup, know this: You can have a trained sewage cleanup professional at your door in 45 minutes. All you have to do is call now. call us 309-244-4178
Relief is on the way.
Full-Service Sewage Water Cleanup Company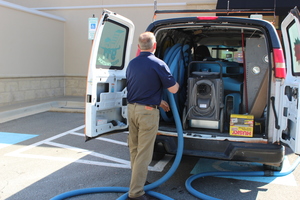 Expert sewage cleanup is more than simply sewage removal. The friendly technicians at 911 Restoration don't just get rid of the mess. They fully restore the affected the area, leaving your property better than new.
When the sewage cleanup staff arrives, they begin with a free visual inspection for property owners. Once they've given you a crystal clear picture of which services your specific situation calls for, they begin the restoration process.
They remove sewage and sanitize the area, so you don't have to worry about disease-causing bacteria creating an unhealthy environment in your home or business. They dry and dehumidify the property completely—including concrete floors, which can absorb and hold significantly more moisture than you might expect. They inspect for any permanent damage and repair any part of your walls or floor that has been destroyed. Call us at 309-244-4178 and see how we can help you.
When the space appears to be back to normal, they offer a follow-up visual mold inspection. Water damage frequently leads to mold infestations, and that's why your dedicated sewage cleanup team keeps an eye out for suspicious growth. They don't believe they've truly completed sewage restoration until they've also eliminated the threat of future damage.
At 911 Restoration, we don't tell you to look on the bright side. We show you the bright side. We show you how today's sewage backup disaster can mean a fully restored and better-protected property tomorrow.
Call us at 309-244-4178 today, and let us give you and your property a Fresh Start.
Serving the communities of Armington, Bloomington, Canton, Carlock, Champaign, Chillicothe, Congerville, Cooksville, Creve Coeur, Danvers, Deer Creek, Delavan, Galesburg, Havana, Pekin, Peoria County Mold Removal , Peoria County Water Damage, Washington and surrounding areas.