Water Damage and Mold Removal in Danvers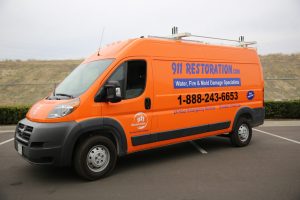 You can get a Fresh Start with same-day water damage restoration and mold removal services if you experience flooding caused by a snowstorm, flood, or pipe burst in Danvers. Flood cleanup techs at 911 Restoration of Central Illinois can reach your property within 45 minutes of an emergency call. All techs are IICRC certified to:
Perform a Water Damage and Mold Inspection

Begin Water Extraction and Dehumidification

Repair Damage Caused by Frozen Pipes or Flooding

Handle Sewage Backups and Pipe Bursts

Take Care of Mold Remediation and Mold Decontamination
911 Restoration of Central Illinois can handle all your property restoration needs. Let us focus on completely restoring your property with mold removal and water damage restoration in Danvers, starting right now with a mold inspection. Call us at 309-244-4178 and please allow us to offer you a free visual inspection.
What Kind of Equipment is Used for Water Damage Restoration in Danvers?
Water damage in Danvers can be caused by winter storms, ice dams, frozen pipes, pipe bursts, and more. Any of these issues can leave you dealing with excess water. Extra water can damage your property and lead to a mold infestation. Fortunately, water damage restoration can quickly address these issues.
Our flood cleanup techs in Danvers have the training and resources to take care of your property. We use cutting-edge property restoration equipment, including:
Commercial Grade Pumps for Water Extraction

Fans, Air Movers, and Dehumidifiers to Dry Your Property

Scanners to Look for Moisture and Mold
Mold remediation techs use top-of-the-line cleaners to handle mold decontamination in Danvers. Let us develop a plan to handle your specific needs with a mold inspection in Danvers. Flood cleanup and mold removal techs can get to work with same-day services for you. call 911 Restoration of Central Illinois at our number 309-244-4178
Can Mold Remediation in Danvers Take Care of Toxic Mold?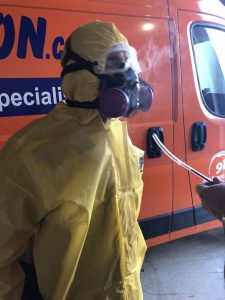 You may have many different concerns after a water damage event. A pipe burst, frozen pipe, or winter storm can leave you dealing with immediate problems, like excessive levels of water. You may also discover you are dealing with a mold infestation. This can be especially concerning if a mold inspection finds toxic mold.
Toxic mold – like black mold – can threaten your health as well as damaging your property. You can get rid of this fungal growth with mold remediation and mold decontamination in Danvers. The mold removal pros at 911 Restoration of Central Illinois can spring into action to isolate mold, destroy infestations, and thoroughly clean your property.
Let us completely renovate and repair your property with flood cleanup, mold decontamination, and water damage restoration in Danvers. All signs that you experienced property damage can be completely erased by our highly trained mold remediation and water damage restoration crews. call us 309-244-4178
Servicing the cities of Armington, Bloomington, Canton, Carlock, Champaign, Chillicothe, Congerville, Cooksville, Creve Coeur, Danvers, Deer Creek, Delavan, Downs, East Peoria, El Paso, Ellsworth, Farmington, Galesburg, Green Valley, Gridley, Groveland, Havana, Heyworth, Hopedale, Hudson, Le Roy, Lewistown, Lexington, Lincoln, Mackinaw, Manito, Mason City, Mclean, Minier, Morton, Normal, Pekin, Petersburg, San Jose, Shirley, Stanford, Towanda, Tremont, Washington… and surrounding areas.