Water Damage and Mold Removal in Delavan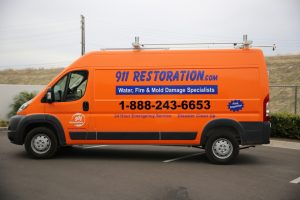 Professional water damage restoration and mold removal services are only a phone-call away in Delavan. You can reach the IICRC certified flood cleanup techs at 911 Restoration of Central Illinois 24/7/365 to get the help you need following a snowstorm, pipe burst, or sewage backup. Let us offer you a Fresh Start following a water damage emergency. Techs can:
Check Your Property with a Water Damage and Mold Inspection

Focus on Water Extraction and Drying Your Property

Repair Damage Caused by Flooding

Take Care of Mold Remediation
Water damage restoration techs can handle all aspects of mold remediation, including odor removal and mold decontamination in Delavan. Bring your property back to perfect condition by contacting us for help right now to start property restoration with a mold inspection.
Can Water Damage Restoration in Delavan Handle Residential and Commercial Damage?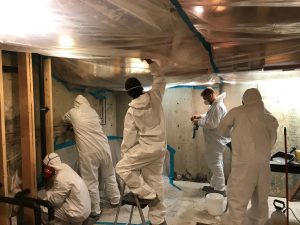 Pipe bursts, sewage backups, winter storms, and other disasters can hit both residential and commercial properties. Fortunately, all flood cleanup crews at 911 Restoration of Central Illinois are licensed, bonded, and insured to take care of personal and professional property damage.
Water damage restoration techs have the training, experience, and resources to handle any flood cleanup job. No task is too big or too small for us. Techs can perform a water damage and mold inspection to determine exactly what they need to do to return your property to better-than-new condition.
Let us handle mold removal in Delavan as well. Mold remediation techs know what it takes to handle residential and commercial mold infestations. Techs can begin mold decontamination quickly, getting rid of foul odors and erasing unsightly blemishes left behind by fungal growth.
Can You Get Professional Help with Mold Remediation in Delavan?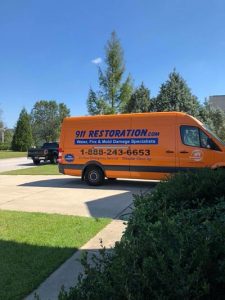 Mold can spread throughout your property quickly after you experience water damage. Frozen pipes or even a pipe burst in Delavan can create the perfect conditions for a fungal infestation. In this situation, it's important that you get professional help quickly.
You can begin same-day mold remediation in Delavan by contacting 911 Restoration of Central Illinois. Mold removal techs are on-call 24/7/365 to take your call. Crews can begin mold decontamination in Delavan within 45 minutes of your emergency call, working to repair the damage done by this fungus and to protect your health.
Let us focus on your mold removal needs following a pipe burst or another water damage emergency. Flood cleanup in Delavan can help you get back on your feet quickly. Delavan water damage restoration and mold decontamination crews can repair and renovate your home or business while checking for mold growth with a mold inspection in Delavan. You can count on us to bring your property back to perfect condition and to provide you with a Fresh Start.
Servicing the cities of Armington, Bloomington, Canton, Carlock, Champaign, Chillicothe, Congerville, Cooksville, Creve Coeur, Danvers, Deer Creek, Delavan, Downs, East Peoria, El Paso, Ellsworth, Farmington, Galesburg, Green Valley, Gridley, Groveland, Havana, Heyworth, Hopedale, Hudson, Le Roy, Lewistown, Lexington, Lincoln, Mackinaw, Manito, Mason City, Mclean, Minier, Morton, Normal, Pekin, Petersburg, San Jose, Shirley, Stanford, Towanda, Tremont, Washington… and surrounding areas.