Water Damage and Mold Removal in Carlock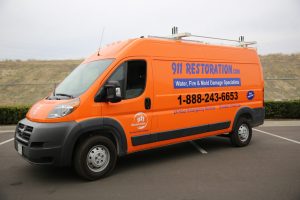 You can get a Fresh Start after a flood or pipe burst in Carlock by contacting 911 Restoration of Central Illinois. Carlock flood cleanup techs are on-call 24/7/365 and they can reach your property within 45 minutes of your emergency call. All water damage restoration and mold removal techs are IICRC certified to restore your property to better-than-new condition. Let us:
Develop a Service Plan with a Water Damage and Mold Inspection

Extract Water Quickly with Professional-Grade Water Pumps

Begin Drying and Dehumidification Services

Take Care of Mold Remediation and Mold Decontamination
911 Restoration of Central Illinois can take care of all your water damage restoration and mold remediation needs in Carlock. Fully repair and renovate your property by contacting us now. Crews can start repairs with a mold inspection. Call us at 309-244-4178 and please allow us to offer you a free visual inspection.

When Do You Need Water Damage Restoration in Carlock?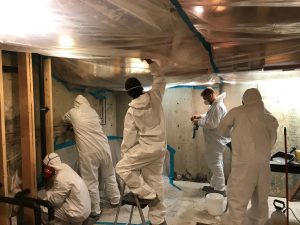 Property owners in Carlock often have to deal with snowstorms and plunging temperatures that can lead to frozen pipes or pipe bursts. You need to get help quickly anytime your property is exposed to excess levels of water, as water can immediately begin damaging your property and possessions.
Excess water can also allow mold to spread in your home or business. 911 Restoration of Central Illinois can handle water damage restoration and mold decontamination in Carlock. Our licensed, bonded, and insured flood cleanup crews can:
Repair Pipe Bursts, Frozen Pipes, Sewage Backups, and More

Remove Water from Your Commercial or Residential Property

Handle Mold Decontamination and Odor Removal
Get help with Carlock water damage restoration and mold removal after any water damage emergency. Contact us now and you can get same-day flood cleanup services. call 911 Restoration of Central Illinois at our number 309-244-4178
What's Involved in Mold Remediation in Carlock?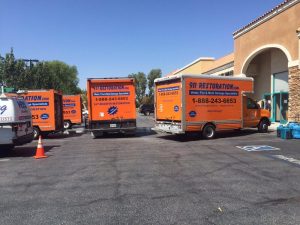 Water damage restoration in Carlock can involve water extraction, dehumidification, and repair work. It can also involve mold remediation. Mold remediation is a process that can restore your property after a mold infestation. This process can require us to:
Perform a Mold Inspection in Carlock

Isolate All Areas Impacted by Mold Growth

Use Air Filters to Get Rid of Mold Spores

Use Professional Cleaners for Mold Decontamination
Once mold removal in Carlock is completed, techs can perform a final mold inspection to make sure your property is back in perfect condition. Mold decontamination can be an important part of flood cleanup, so leave it in the hands of the professionals by contacting 911 Restoration of Central Illinois right now.
We have the experience, resources, and training to take on commercial and residential mold removal in Carlock. You can reach out to us any time of the day or night to begin repairs on your property so you can get back your peace of mind after a pipe burst or another water emergency. Please call us at 309-244-4178
Servicing the cities of Armington, Bloomington, Canton, Carlock, Champaign, Chillicothe, Congerville, Cooksville, Creve Coeur, Danvers, Deer Creek, Delavan, Downs, East Peoria, El Paso, Ellsworth, Farmington, Galesburg, Green Valley, Gridley, Groveland, Havana, Heyworth, Hopedale, Hudson, Le Roy, Lewistown, Lexington, Lincoln, Mackinaw, Manito, Mason City, Mclean, Minier, Morton, Normal, Pekin, Petersburg, San Jose, Shirley, Stanford, Towanda, Tremont, Washington… and surrounding areas.