Water Damage and Mold Removal in Chillicothe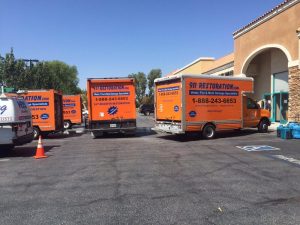 You deserve a Fresh Start after a water damage emergency in Chillicothe. Get same-day help from the water damage restoration and mold removal pros at 911 Restoration of Central Illinois. All our flood cleanup techs are IICRC certified to completely restore and renovate your property, and they can reach you within 45 minutes of an emergency call. Let us:
Get to Work Right Away with a Water Damage and Mold Inspection

Remove Water After You Experience Flooding, a Frozen Pipe, or a Pipe Burst

Handle Dehumidification and Drying for Your Property

Take Care of Mold Remediation and Mold Decontamination
Water damage restoration techs know exactly what it takes to help you recover after a winter storm or mold infestation. Get the professional help you need to return your property to better-than-new condition. Call us 24/7/365 to start flood cleanup and mold decontamination in Chillicothe.
What Situations Call for Water Damage Restoration in Chillicothe?
The winter months in Chillicothe can be hazardous to property owners. You could face water damage caused by a snowstorm, ice dam, or frozen pipe. A pipe burst in Chillicothe can happen when the temperatures plunge. You could also face heavy rains in the summer months. Any of these events can leave you needing flood cleanup and mold remediation services.
911 Restoration of Central Illinois can provide you the help you need. All Chillicothe flood cleanup techs are licensed, bonded, and insured to complete a water damage and mold inspection for you. The results of your mold inspection in Chillicothe allow us to develop a plan to:
Effectively Take Care of Water Extraction

Handle Ceiling Leaks and Basement Flooding

Repair Pipe Bursts, Frozen Pipes, and Other Water Damage

Take Care of Mold Decontamination and Odor Removal 
Your property can be perfect again. Just call us so we can begin water damage restoration and mold removal in Chillicothe today.
Do You Need Professional Mold Remediation in Chillicothe?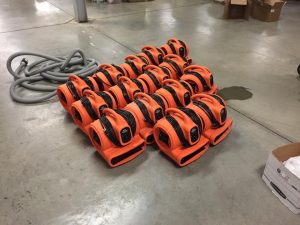 You may discover mold growth after a heavy snowstorm or a pipe burst emergency. Some property owners want to know if they can handle mold removal on their own. Getting professional help with mold remediation can be a good idea as mold removal techs can:
Identify All Areas Infested with a Mold Inspection

Use Protective Gear to Remove Toxic Molds

Remove Mold Spores with Professional Air Filters

Dry Your Property to Prevent Future Mold Infestations

Remove Odors with Mold Decontamination
Our Chillicothe mold remediation techs have the training and experience to make sure your mold infestation is completely eradicated. Put yourself in good hands by contacting us to begin water damage restoration and mold cleanup today.
Servicing the cities of Armington, Bloomington, Canton, Carlock, Champaign, Chillicothe, Congerville, Cooksville, Creve Coeur, Danvers, Deer Creek, Delavan, Downs, East Peoria, El Paso, Ellsworth, Farmington, Galesburg, Green Valley, Gridley, Groveland, Havana, Heyworth, Hopedale, Hudson, Le Roy, Lewistown, Lexington, Lincoln, Mackinaw, Manito, Mason City, Mclean, Minier, Morton, Normal, Pekin, Petersburg, San Jose, Shirley, Stanford, Towanda, Tremont, Washington… and surrounding areas.