Water Damage and Mold Removal in Cooksville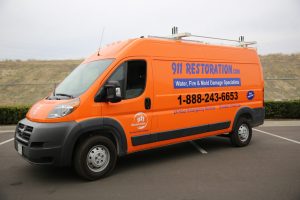 You can get same-day water damage restoration services in Cooksville following a flood, pipe burst, or blizzard. Call 911 Restoration of Central Illinois to get help from IICRC certified flood cleanup and mold removal techs. Crews can reach your property within 45 minutes to put you on the path to a Fresh Start. Let us:
Perform a Water Damage and Mold Inspection for You

Handle Water Removal and Dehumidification Services

Repair Damage Caused by Rising Water Levels

Focus on Mold Remediation and Mold Decontamination
You can get back your peace of mind after a water damage emergency. Contact us to begin flood cleanup and mold removal in Cooksville immediately.
What's Involved in Water Damage Restoration in Cooksville?
Wondering what's going to happen after you experience water damage caused by a blizzard, frozen pipe, or pipe burst in Cooksville can be stressful. Here at 911 Restoration of Central Illinois, we develop personalized flood cleanup plans based on the results of your water damage and mold inspection. However, in many cases water damage restoration will require:
Water Extraction to Remove the Majority of Excess Water

Dehumidification and Drying to Handle Remaining Moisture

A Mold Inspection to Check for Fungal Growth

Thorough Mold Remediation and Odor Removal
Mold decontamination can be very important after you experience a water damage event. Let us take care of comprehensive mold removal in Cooksville. Crews can begin water damage restoration and mold remediation in Cooksville today, quickly returning your property to better-than-new condition.
Can Mold Remediation in Cooksville Protect Your Health?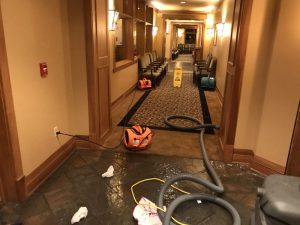 A pipe burst or heavy flooding can lead to mold growth in your property. Mold can spread quickly in damp, dark environments. Mold can damage your property and lead to a foul smell. Certain types of mold can even threaten your well-being.
Mold removal can get rid of your mold infestation, protecting your health. Let us start mold decontamination in Cooksville right now. Our mold remediation techs are licensed, bonded, and insured to handle toxic mold cleanup. They also have the training and equipment to handle mold cleanup quickly and safely.
Crews can get to work for you today with a mold inspection. Once water damage restoration and mold  
Remediation are complete, we can ensure the infestation is taken care of with a final mold inspection in Cooksville.
You don't have to handle water damage restoration on your own after a winter storm. Let us repair the damage caused by frozen pipes or even a pipe burst in Cooksville. Flood cleanup and mold decontamination services can put you back on your feet and return your property to perfect condition today.
Servicing the cities of Armington, Bloomington, Canton, Carlock, Champaign, Chillicothe, Congerville, Cooksville, Creve Coeur, Danvers, Deer Creek, Delavan, Downs, East Peoria, El Paso, Ellsworth, Farmington, Galesburg, Green Valley, Gridley, Groveland, Havana, Heyworth, Hopedale, Hudson, Le Roy, Lewistown, Lexington, Lincoln, Mackinaw, Manito, Mason City, Mclean, Minier, Morton, Normal, Pekin, Petersburg, San Jose, Shirley, Stanford, Towanda, Tremont, Washington… and surrounding areas.