Water Damage and Mold Removal in Creve Coeur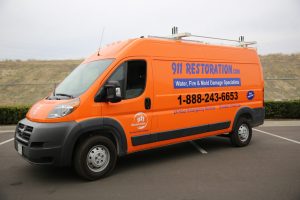 Did a winter storm or flood cause water damage to your property in Creve Coeur? If so, you can begin water damage restoration and mold removal quickly by contacting 911 Restoration of Central Illinois. Our IICRC certified flood cleanup crews are on-call 24/7/365. Contact us now and crews can begin working to give you a Fresh Start right away by:
Performing a Water Damage and Mold Inspection

Beginning Water Extraction and Dehumidification

Handling Water Damage Repairs and Cleanup

Focusing on Mold Remediation

Taking Care of Odor Removal and Mold Decontamination
Get the comprehensive property restoration services you need after damage caused by a frozen pipe, snowstorm, or pipe burst in Creve Coeur. Call 911 Restoration of Central Illinois to begin water damage restoration, mold remediation, and flood cleanup right now.
How Quickly Can Water Damage Restoration in Creve Coeur Begin?
High levels of water can begin damaging your property right away. Water can warp your floors, ruin your drywall, and soak into your possessions. It can also encourage mold to grow in your home or business. Fortunately, you can start getting rid of water quickly by contacting 911 Restoration of Central Illinois.
Our Creve Coeur flood cleanup techs can reach your property within 45 minutes of an emergency call. We are licensed, bonded, and insured to begin same-day water damage restoration and mold removal in Creve Coeur. Techs can bring:
Professional-Grade Pumps for Water Extraction

Dehumidifiers, Fans, and Air Movers to Dry Your Property

Infra-Red Scanners to Locate Moisture and Signs of Mold

Commercial-Cleaners for Mold Decontamination
Let us complete a mold inspection to check for signs of mold growth after a pipe burst in Creve Coeur. Crews can handle your mold removal needs quickly, so you can get back your peace of mind.
What Are the Benefits of Mold Remediation in Creve Coeur?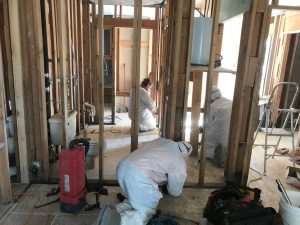 The damage left behind by a snowstorm, ice dam, frozen pipe, or pipe burst can be extensive. This damage can include a mold infestation. Mold often spreads in dark, damp areas, causing property damage and threatening your health.
Fortunately, you can address this issue quickly with mold removal. Let us perform a mold inspection in Creve Coeur as part of the flood cleanup process. Crews can check all areas of your property for signs of mold and identity the type of fungus spreading through your property.
Beginning mold remediation in Creve Coeur quickly can stop the mold from spreading further. Mold decontamination can also remove unpleasant odors from your property and protect your well-being. Some forms of mold – like black mold – are toxic and they should only be removed by properly trained professionals.
Start mold remediation and water damage restoration in Creve Coeur today by contacting 911 Restoration of Central Illinois to get a mold inspection. We can get to work right away after a flood or pipe burst emergency, handling flood cleanup and mold decontamination in Creve Coeur.
Servicing the cities of Armington, Bloomington, Canton, Carlock, Champaign, Chillicothe, Congerville, Cooksville, Creve Coeur, Danvers, Deer Creek, Delavan, Downs, East Peoria, El Paso, Ellsworth, Farmington, Galesburg, Green Valley, Gridley, Groveland, Havana, Heyworth, Hopedale, Hudson, Le Roy, Lewistown, Lexington, Lincoln, Mackinaw, Manito, Mason City, Mclean, Minier, Morton, Normal, Pekin, Petersburg, San Jose, Shirley, Stanford, Towanda, Tremont, Washington… and surrounding areas.