How to Pump Water from Basement If Sump Pump Stops Working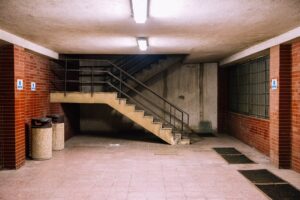 The sump pump plays the role of keeping the water out of the hose and preventing it from flooding. However, if it fails to activate when water enters the sump basement, it results in a flooded basement and severe water damage. If your sump pump lets you down just when you need it the most, try these other ways you can use to deal with the water in your basement.
Most of the time, dealing with basement flooding is not a one-person job, and it feels impossible to dry out the basement area and restore water damage completely. You don't have to do it on your own anymore! Hire a professional and reputable restoration company, like 911 Restoration, to help you clean up floodwater and restore your basement after water damage.
Why Is the Sump Pump Not Working?
Most basements are located below the water level. As groundwater levels rise, particularly during a storm, the water is diverted to a sump pit. The float in the sump pit activates a switch when the water level rises above a certain level, preventing flooding.
There are several reasons why your sump pump may fail. When there is no battery backup, a power outage during a storm is possible, or your sump pump is the wrong size and cannot keep up with a large amount of water demand.
Improper installation of the sump pump can cause it to fail. A lack of maintenance can also cause issues as collected debris can constrict vents and air holes. The float switch can also become shifted and stop working properly.
Ways to Handle Sump Pump Failure
Before you walk into the flooded basement, make sure you take a few precautions; because flooded basements can be hazardous.
The first step is to ensure the electricity to the basement has been shut off at the main panel.
The next step is to stop the main source of water: this is necessary if the water originates from a ruptured plumbing pipe.
Wear protective gear such as gloves, boots, and waders.
Determine the type of water that if flooding your basement:

Flooding from broken pipes is usually not dangerous if less than 48 hours has elapsed
Outdoor groundwater is risky because it may contain bacteria and other toxins
A sewage backup into the basement is a toxic biohazard and requires intervention by experienced water damage recovery services like 911Restoration.
How to Clear Out Water
Use A Mop
If flooding is not too widespread and limited to shallow pooling, use a mop to dry out the area and deposit the water into a bucket. Take the bucket out of the house and dump it at least 20 feet away from the house.
The faster you remove the water this way, the better. Don't wait for it to dry on its own; even shallow water in your basement can cause a lot of damage. the longer it stands, the more likely your basement will be infected with mold damage
Use A Vacuum
If you have a wet/dry vacuum, this will be a lot quicker than using a mop. A 5 to 10 gallon wet/dry vacuum is a good size to help take care of this task, especially if the water is shallow. Once you vacuum and dry up the place, open all windows to the basement so air can circulate and help dry up the basement faster.
Use A Hand Pump
A power outage will render your wet/dry vacuum inoperable, so in that case, you can use a hand pump to remove the floodwater. Insert the hand pump into the sump pump hole, and then connect a garden hose to the threaded discharge end of the hand pump to complete the installation. Drain the water from the hose outside the nearest window.
However, if your hose does not reach a distance of 20 feet, you will need to allow the water to drain into buckets before carrying it out.
In Case of Serious Flooding
If the flooding in your basement is severe and none of those mentioned above techniques would work, you might require a trash-water pump; it is a portable powerhouse that can pump large amounts of water that contains soft solids such as mud and sludge. This type of pump is gas-fueled and can remove thousands of gallons of water per hour. However, not everyone owns these machines.
It Is Time to Call the Professionals
If you don't have the equipment or cannot take water out, get professional advice immediately. A restoration company in Central Illinois like 911 Restoration has a professional staff that pumps out all the water and takes prevention measures against mold and water damage. In most cases, mold growth should be considered inevitable unless proper remediation measures are taken within 48 hours of the water damage.
To avoid future sump pump failures, ensure you annually maintain and clear sump pump basins of debris that could clog the inlet and cause flooding.