HVAC Filters and Mold – How Dirty Filters Can Lead to Mold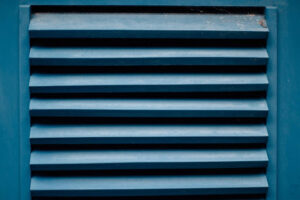 Mold growth in the home can lead to multiple health problems. If left unchecked, mold growth can become uncontrollable, so much so that it can cause various home features to disintegrate. Unchecked mold growth also leads to mold exposure, becoming fatal. 
While mold growth anywhere in the home is harmful, it is the most harmful in your home's HVAC system. Since the HVAC system is responsible for maintaining the temperature of the entire house and connects to every room of the house, mold in the HVAC system can mean mold growth all over your home.
However, cleaning the HVAC system regularly can prevent mold growth in the HVAC system and remove mold from other areas of your home. Here's how you can clean HVAC system and assist it in mold cleanup from your home:
Cleaning the Air Filter
Cleaning the air filters of your home's HVAC system is the first step towards preventing mold growth in your home and mold exposure to your family. Air filters can easily collect dust and pollen in the air. 
If left uncleaned, the film of dust and pollen on the air filter begins harboring germs and moisture from the air too. The availability of moisture droplets and constant air from the HVAC system turned the air filter into an ideal spot for mold growth. 
Replacing the Air Filter with Efficient Filter
If you cannot upkeep the air filter cleanup, install high-efficiency filters. High-efficiency filters such as air filters Merv 13 and air filters Merv 13A are ideal for capturing mold spores. However, even if not as frequently, you will need to clean those filters from time to time too. 
Carbon filters or molecular filters can also help regarding the same purpose. However, carbon filters are more efficient at masking the moldy odor than capturing the mold spores.
Hence, you might believe you have taken care of the mold problem with these filters when not the case. There can be unnoticed mold growth in your home, and your family can experience mold exposure without you considering it an issue. 
Run a Dehumidifier
Cleaning the air filters of the HVAC system regularly can reduce the chances of mold growth in your home. However, relying on it alone is not enough for you to save your family from mold exposure. For further mold growth prevention and constant mold cleanup in your home, you can run a dehumidifier.
While many people aren't fond of running a dehumidifier in their homes at all times, for it makes the air dry, it significantly helps with mold cleanup. As a dehumidifier sucks all the moisture from the air, it also captures the mold spores that may be attached to the microscopic water droplets on different surfaces of your home. 
For maximum efficiency and ease, you can run the dehumidifier in different rooms of your home on different days. Dedicate each day of the week to run a dehumidifier in a specific room of the house. Treat kitchen, bathroom, and storerooms as separate rooms. If you can, run dehumidifier twice in these rooms compared to other rooms as bathroom, kitchen, and storage have greater chances of mold growth. 
Your home's basement can also offer an ideal habitat for mold growth since it receievs little sunlight and water pressure from the surrounding ground. Keep the dehumidifier vent clean to ensure its maximum efficiency.
Keeping Home Well Ventilated
Besides keeping the HVAC systems cleaned and running a dehumidifier regularly, you can also prevent mold growth in your home by keeping your home well ventilated. Dark and dingy spaces have more chances of mold growth than spaces that receive airflow and sunlight. 
Open your home's windows to let fresh air ventilate your home whenever the weather is pleasant. Any dampness inside the structural features of your home will also dry up on receiving sunlight. Run bathroom and kitchen exhausts whenever these spaces are used to avoid the accumulation of moisture in these spaces. 
Maintaining Home's Sewage System
Leaks in your home's sewage system can make all your efforts of mold cleanup down the drain and lead to mold growth in your home despite all the preventative measures. Small leaks in sewage systems can especially go unnoticed until they become a bigger problem. 
When you finally discover the sewage system issue, you might also discover some mold growth beside it. Keep your home's sewage system cleaned and maintained to avoid mold growth in any nook or cranny of your home and mold exposure to your family.  
Finally, cleaning all home areas regularly and using mold-resistant paint on walls can also help prevent mold growth in your home. If you end up finding mold growth in your home despite taking all the preventative measures, call a professional restoration company as soon as possible. 
Mold exposure is a serious problem, but many restoration companies, such as the 911 Restoration of Central Illinois, provide complete mold remediation services to personal and commercial properties and can help you take care of your family.