911 Restoration & Large-Scale Projects – Why We're Up for The Task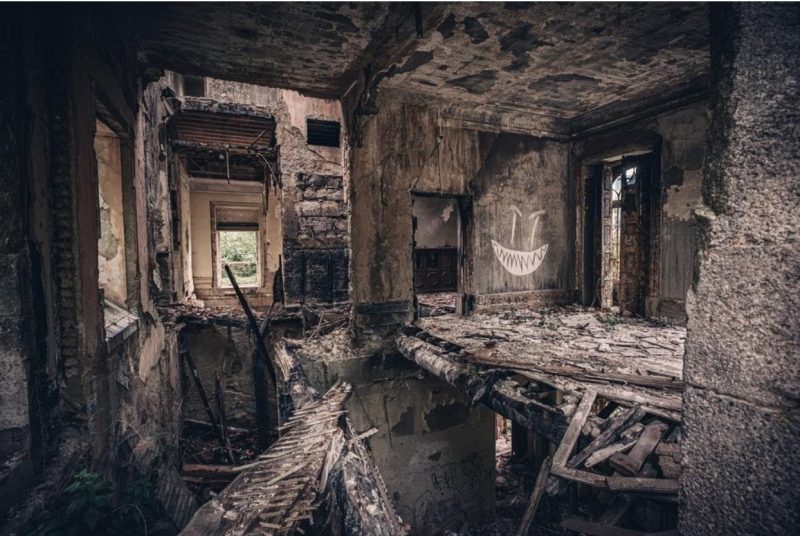 With a skilled team and leadership, commercial and residential restoration service company 911 Restoration can take on million-dollar restoration projects at a large-scale growth. 
911 Restoration can be considered the paramedics for property damage. They provide property solutions for businesses and homes damaged by water, fire, mold, and even natural disasters. Their team also works hard in biohazard cleanup, sanitization, and disinfection. 
Growing Franchises across the United States 
The management at 911 Restoration plans on growing the company's footprint on more than 250 locations in the United States to be an integral player in disaster and damage restoration. Their goal is to lead the market as a restoration company that can handle large industrial and commercial projects.
911 restoration has several locations across the United States, including Boston, San Francisco, Philadelphia, Oklahoma, Knoxville, Phoenix, Chicago, Illinois, Brevard County, Kansas, and other cities.
Training Standards & Experienced Professionals 
All professionals at 911 Restoration are trained under the highest standards of the restoration industry. They have 45 minutes or less response time and can treat clients with the utmost compassion and respect during their stressful periods. No matter what state of disruption a business or a house may be in, 911 Restoration can respond immediately and take care of everything that needs to be done.
With proper training, guidance, and equipment, 911 Restoration and its facilities can help large institutional and commercial customers restore any form of damages to their property. Their professional experts are dedicated to meeting the needs of their large-scale customers so they can get everything back on track as soon as possible.
911 Restoration franchises have hands-on experience and licenses and training to deliver only the best for all of their commercial clients. With the increasing competition in the restoration industry, 911 Restoration is determined will use their skills and equipment to provide exceedingly satisfying service with the utmost dedication.
Out of the few franchises in the restoration and mitigation industry, 911 Restoration has earned a place for itself by being one of the best in the business, especially for large-scale clients.
911 Restoration Damage Restoration Services 
911 restoration services can offer several types of disaster and damage solutions for large scale properties and clients:
Water Damage Restoration
The professional team at 911 Restoration can take care of all your water damage restoration needs including full-service water damage restoration, water extraction, dehumidifying, drying, storm repairs, roof leak repair, burst pipe repair, leak detection as well as structural damage evaluation.
Mold Removal Services
Mold and mildew are a direct result of any kind of water damage. It is a safety hazard and can pollute the environment around you. The skilled experts at 911 Restoration can inspect for mold infestation and remove it to make your property safe to be in.
Sanitization and Disinfection Services
Considering the recent spread of the worldwide pandemic, 911 Restoration understands the need for homes and businesses to disinfect and sanitize their properties. Their licensed and insured technicians are available 24/7, 365 days a year, to sanitize and deep clean your property or business.
Pipe Freeze and Basement Floods
A common side effect of temperature decrease is frozen pipes, leading to an eventual pipe burst. If you do go through a pipe burst, there are chances that your basement might flood along with several other areas of the house. Water damage restoration specialists at 911 Restoration can manage your flooded basement and extract the water as fast as possible. They are equipped to handle all essential winter restorations to get your life back to normal as quickly as possible.
Sewage Backup
The sewage pipes around our house and properties carry a lot of dirt and filth, which can cause harm to our health and homes. In addition to repairing your plumbing system, 911 Restoration can also decontaminate your property by using several professional cleaning solutions to kill bacteria and other infestations. This stops your wood or textile surfaces from being damaged or be further contaminated.
Fire Damage Restoration
From removing smoke odor to debris and ash, their fire damage restoration can help remove all traces of a fire and smoke to bring your property back to normal. Their services include fire damage assessment, smoke removal, fire cleanup, soda blasting cleaning, and much more.
Final Thoughts 
911 restoration is all leading residential and commercial damage restoration company. They offer water and fire damage restoration, cleanup services, mold mitigation, biohazard cleanup, remediation, and other removal services throughout the United States. 
With a huge network of more than 200 franchises, 911 Restoration's technicians are thoroughly trained and certified in carrying out mitigation procedures and handling the latest technology. Every worker at 911 Restoration operates under a strict guideline of ethics, making them great at what they do as well as dealing with clients. Furthermore, they are well equipped to service the needs of any kind of property owner – big or small. Contact 911 Restoration of Central Illinois today.